Private Bertram Fairley Townsend, 22, died Oct. 14, 1918, of pneumonia at Fort Sill, Okla.
He is survived by his mother Mrs. Anna C. Townsend of Hillside Avenue, Nutley, N. J.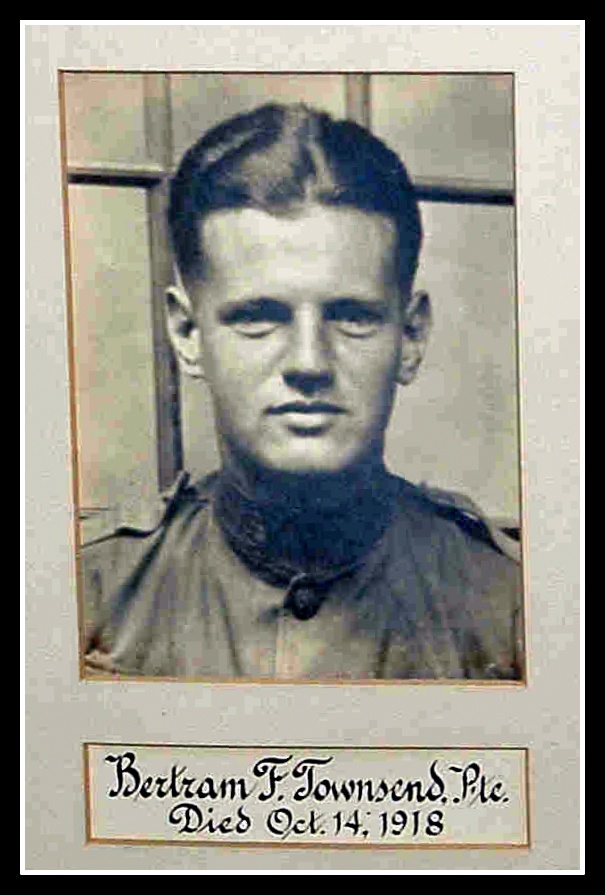 ---
World War I Casualties: Descriptive Cards and Photographs - New Jersey State Archives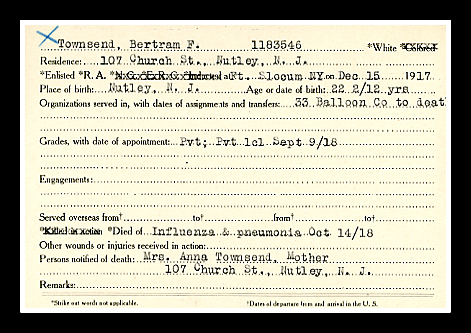 ---
The Nutley Sun, Jan. 11, 1919.
American Legion Post 70 photo
World War I Casualties: Descriptive Cards and Photographs - New Jersey State Archives
---