News of the death of Private George John Kalvio, 23, on Oct. 24, 1918, from pneumonia in France, was received by his sister, Miss Toinie Kalvio, of Hillside Ave. No details were given.
Young Kalvio was 23 and a member of the 1914 graduating class of the local High School.
When he was inducted into the service last May, his father died in June so the family has dispersed, another sister, besides the one mentioned, is living in Philadelphia where she is a teacher.
Kalvio was in Headquarters Company, 312th Infantry Regiment, 78th Infantry Division, the same outfit as Pvt. Raymond Blum, who died two days earlier at Grand Pre, France.
Pvt. Kalvio is buried at St. Mihiel American Cemetery, Thiaucourt, France, Plot A, Row 19, Grave 29.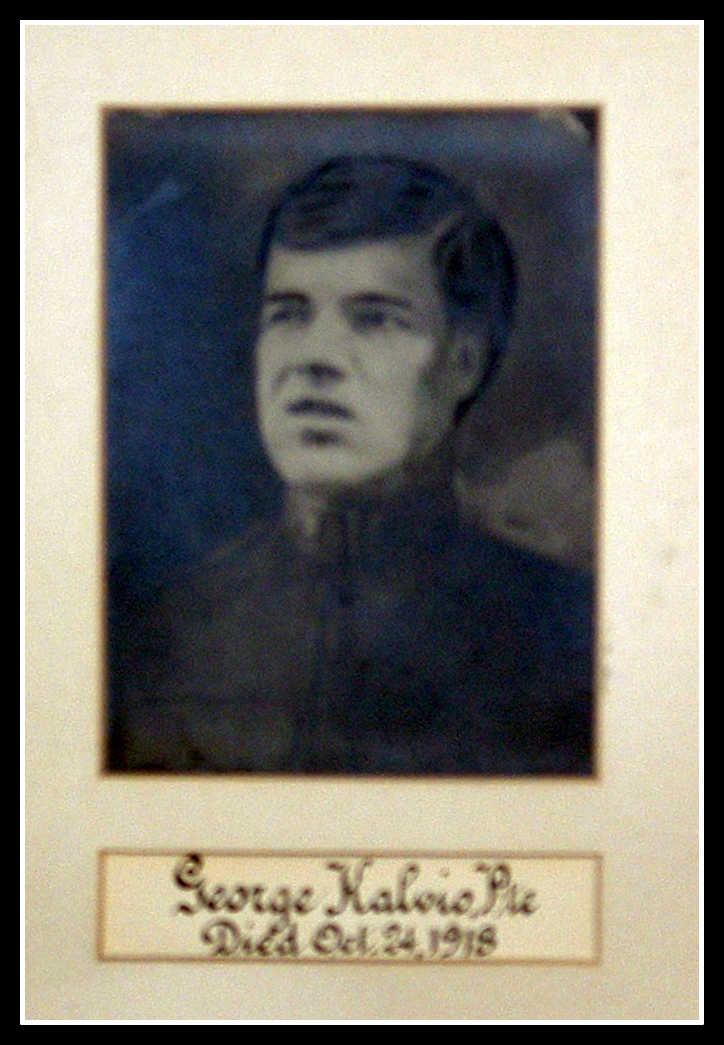 ---
The Nutley Sun, Jan. 11, 1919
American Battle Monuments Commission
---