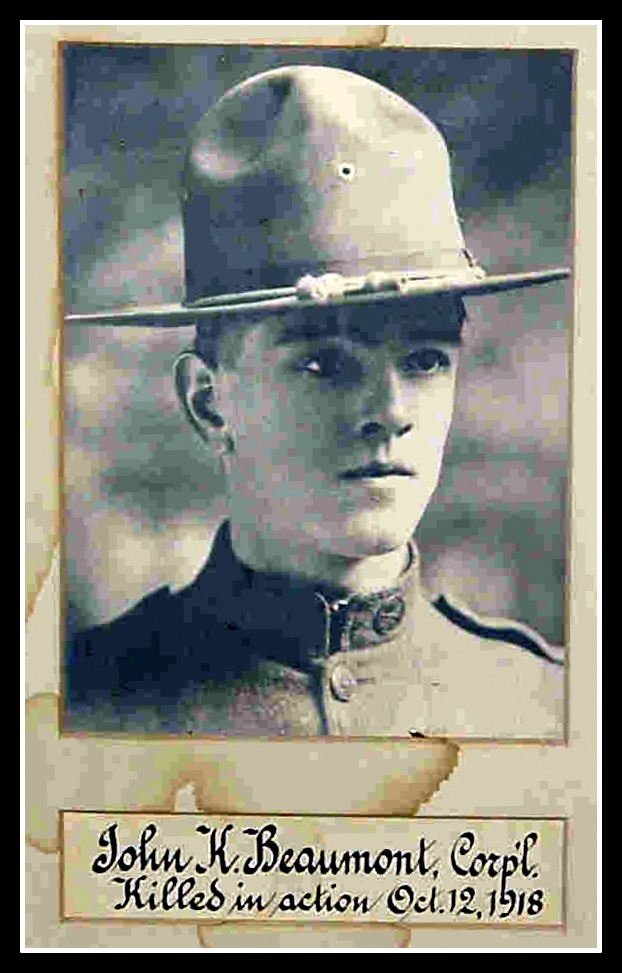 Corporal John Koster Beaumont, 20, was reported killed in action in the official telegram received by his father, John J. Beaumont, of Church Street, on Sunday from the War Department.
He was a member of Company A, 113th Infantry, 29th Infantry Division and made the supreme sacrifice on Oct. 12, 1918.
He enlisted July 1917 in the old First New Jersey which was then National Guard and trained at Camp McClelland, leaving for overseas in June 1918.
He is survived by his father and three sisters.
Cpl. Beaumont is buried at Meuse-Argonne American Cemetery, Romagne, France, Plot B, Row 42, Grave 01.
---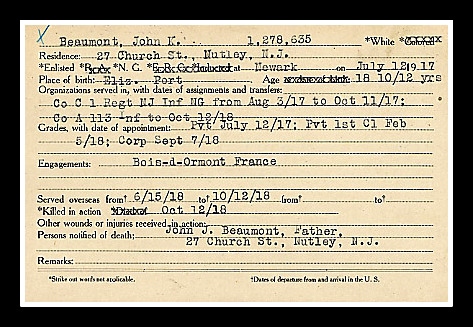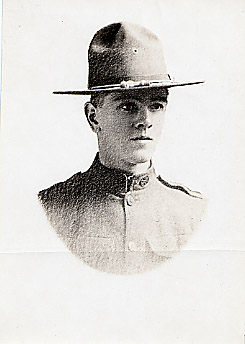 ---
The Nutley Sun, Nov. 23, 1918
American Battle Monuments Commission
World War I Casualties: Descriptive Cards and Photographs - New Jersey State Archives
---