Private Joseph George Lamb, Jr. died of pneumonia on Oct. 10, 1918, in a Paris hospital. Lamb, who served in the ambulance service, is survived by his mother, Mrs. Eleanor B. Lamb, of Spruce Street, Philadelphia.
According to the American Battle Monuments Commission, 2nd Lt. Joseph G. Lamb, who died Oct. 12, 1918, served in the 103rd Supply Trains, 28th Infantry Division.
He is buried at Suresnes American Cemetery, Suresnes, France, Plot C, Row 02, Grave 19.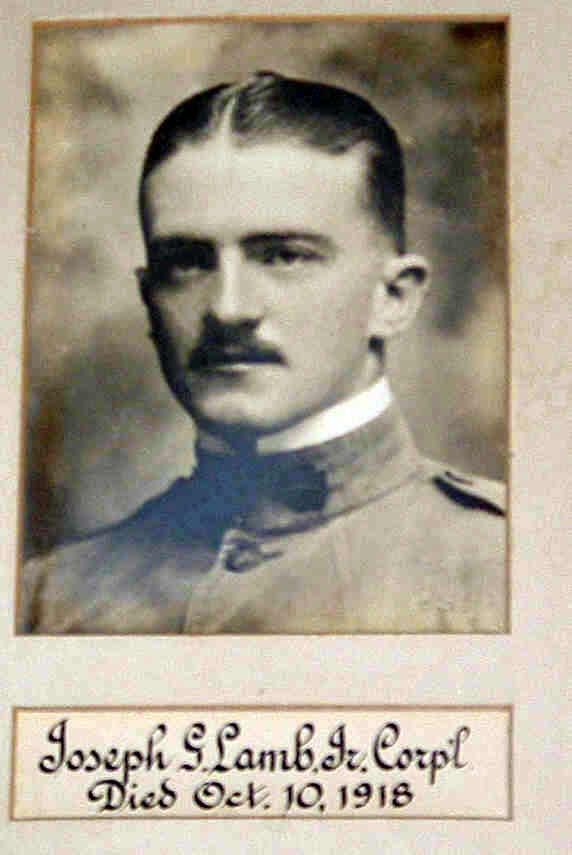 ---
The Nutley Sun, Nov. 16, 1918
American Battle Monuments Commission
---