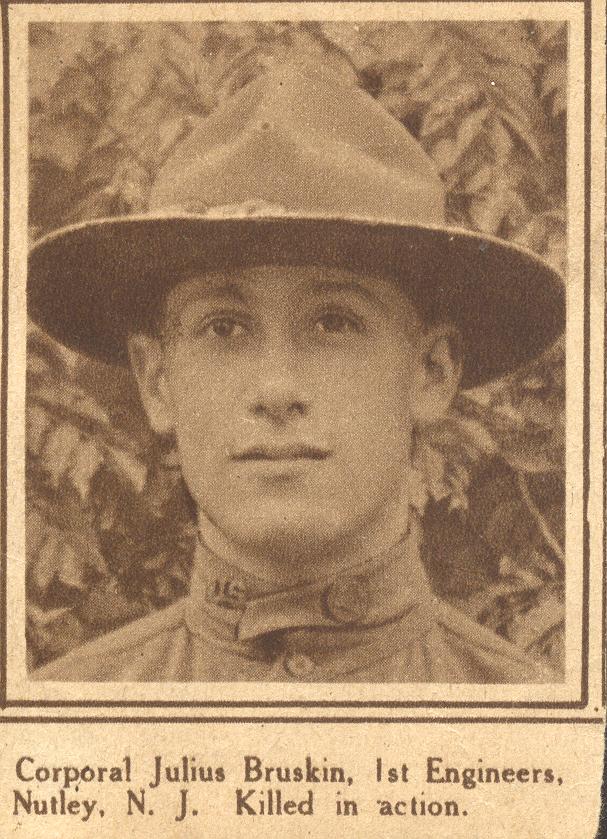 Corporal Julius Bruskin, who was reported severely wounded on June 9, 1918, died two days later according to the War Department.
A letter from Bruskin's captain said the Nutley son was wounded in the back by a high explosive shell while at the front with the engineers.
Corp. Bruskin was buried with military honors in the U.S. Military Cemetery at Bon Villers Oise, France.
Bruskin, the son of Abraham Bruskin of Franklin Ave., enlisted April 17, in the Company of Engineers raised by County Engineer Reimer, but later was transferred to the Company F, 1st U.S. Engineers. He has been in France for several months.
Besides his parents, he is survived by five brothers, Philip H., of New Brunswick; Oscar, of Newark; Theodore and Lawrence of Nutley, and Benjamin Bruskin, who is in service abroad.
---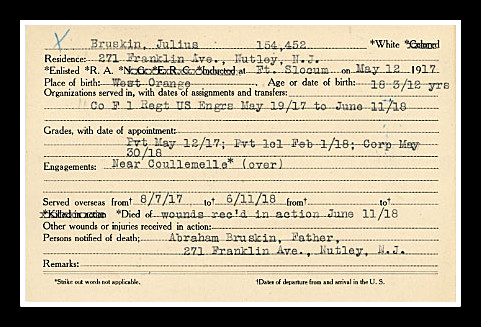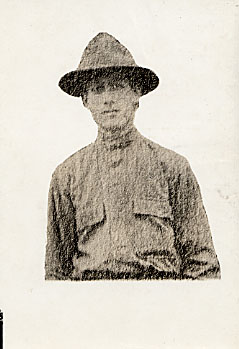 ---
The Nutley Sun, July 6, 1918, July 13, 1918
Photo courtesy Nutley Historical Society collection
World War I Casualties: Descriptive Cards and Photographs - New Jersey State Archives
---