Mass Tomorrow For Local Boy
Who Succumbed After Battle
(Dec. 8, 1944) - Word that their son T/Sgt. Walter Stecewicz died of wounds received in action Oct. 24 in Italy has been received by Mr. and Mrs. Anthony Stecewicz of Centre Street.

A solemn mass will be held tomorrow morning at 9 o'clock at Mt. Carmel church in Franklin avenue.

T/Sgt. Stecewicz, who was inducted Sept. 30, 1941 and went overseas in May 1942, had previously been wounded at Cassino in January 1944 and at Anzio in April of this year, from which he recovered.

He was wounded for the third time Sept. 18, the details of which are not known to his parents. He has received the Purple Heart, Oak Leaf Cluster and the Infantry Marksmanship Medal of Honor.

After leaving this country, T/Sgt. Stecewicz was stationed in Ireland for six months, after which he went to North Africa where he participated in the battle of Tunis. He was later transferred to Italy with his unit.
Sgt. Stecewicz was posthumously awarded the Silver Star and the Bronze Star Medal.
Surviving besides his parents are two brothers, W.T. 2/c Wolder of the U.S. Navy and Edward at home; and two sisters, the Misses Valerie and Jennie Stecewicz.
---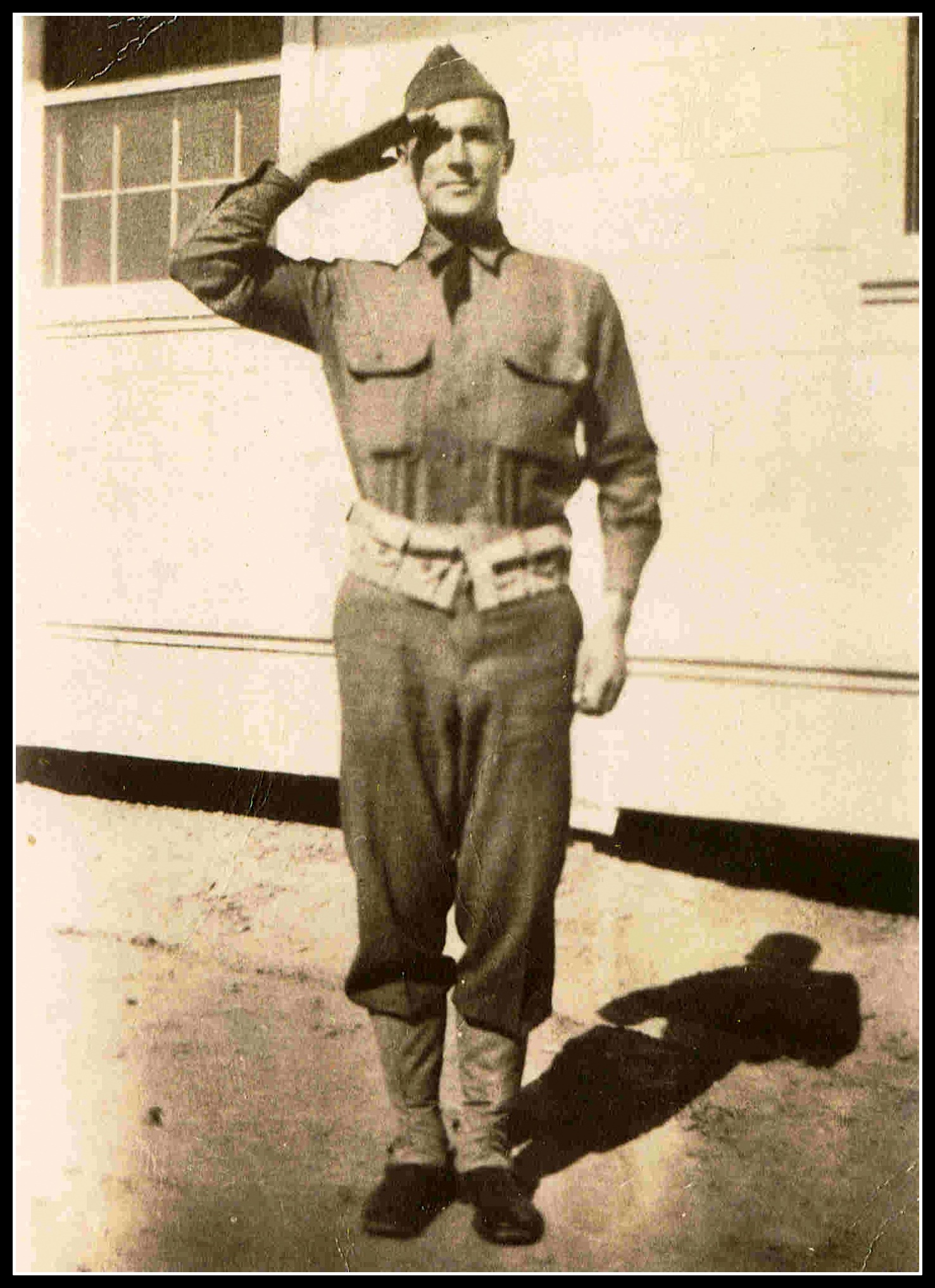 T/Sgt. Walter Stecewicz
---
Letters, photo courtesy of Ed Stecewicz, nephew.
---
From The Nutley Sun, Dec. 8, 1944
T-SGT. STECEWICZ DIES OF WOUNDS
American Legion Post 70 Memorial
World War II National Memorial
World War II Honor List of Dead and Missing,
State of New Jersey, War Dept. June 1946