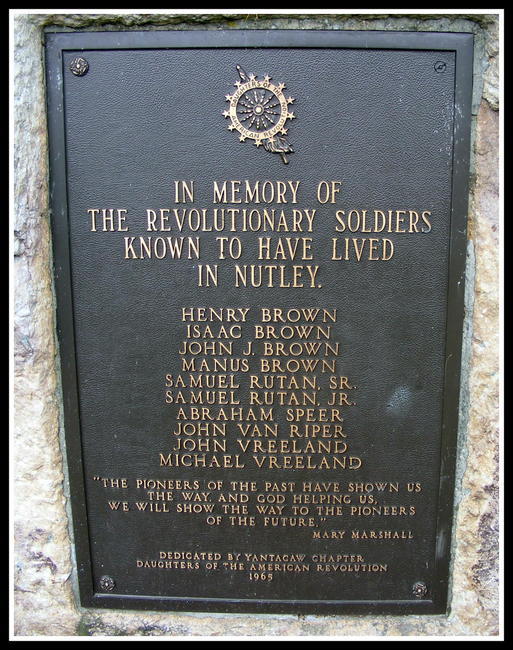 In Memory of the Revolutionary Soldiers Known To Have Lived In Nutley
Henry Brown
Isaac Brown
John J. Brown
Manus Brown (KIA)
Samuel Rutan Sr.
Samuel Rutan Jr.
Abraham Speer
John Van Riper
John Vreeland
Michael Vreeland
"THE PIONEERS OF THE PAST HAVE SHOWN US THE WAY, AND GOD HELPING US, WE WILL SHOW THE WAY TO THE PIONEERS OF THE FUTURE"
- Mary Marshall
Plaque at high school, presented by
Yanticaw Chapter DAR 1965
For more information, please read Nutley Sons Honor Roll
---
The village of Second River (what today is Belleville and Nutley), included all the land between the Second and Third rivers, or roughly from present day Mill Street in Belleville to Kingsland Road at the Nutley-Clifton border. The Dutch Reform Church at what is now Main Street and Rutgers Street, Belleville, was the spiritual, political and military center of the community. The village rallied about 200 militia men to serve in the new republic's army.
---
The Retreat Across the Jerseys
General George Washington's troops marched through what is now known as Nutley... and other regional tales of the American Revolution
---
---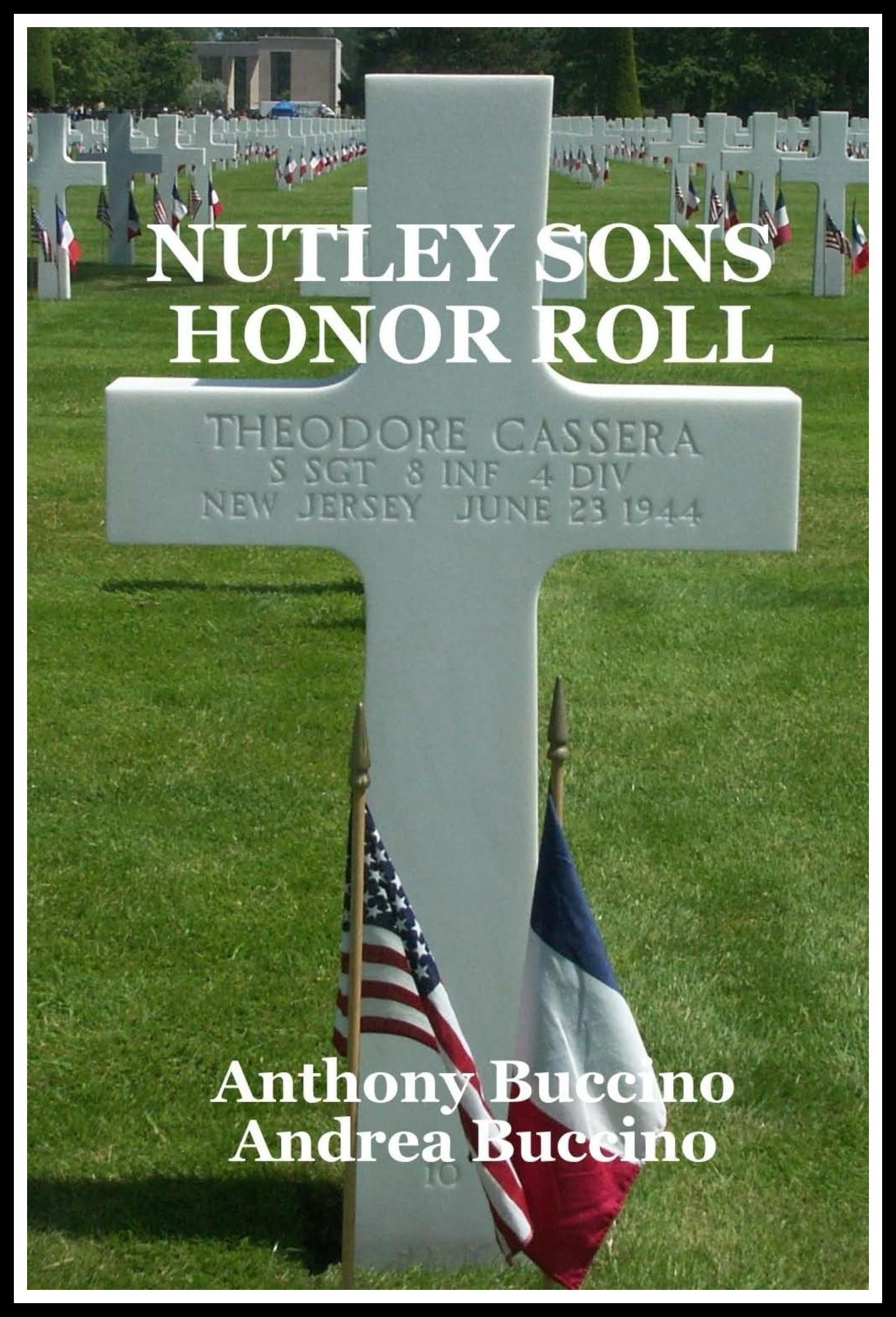 Nutley Sons Honor Roll: Remembering the men who paid for our freedom
by Anthony Buccino
---