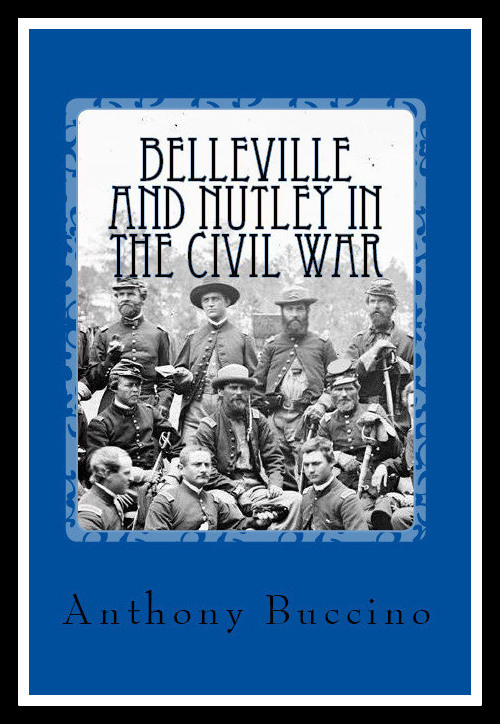 From Nutley (Franklin), then part of Belleville, N.J.
Sgt. John Donaldson died of his wounds on May 17, 1862, in the first pitched battle of the Peninsula Campaign, known as the Battle of Williamsburg, Va., and the battle of Fort Magruder.
Byron Lawton was killed in action on September 14, 1862, in the Battle of South Mountain, or the Battle of Burkittsville in Central Maryland during the Maryland Campaign.
James H. Cunningham was killed in action on May 3, 1863, in the Second Battle of Fredericksburg, also known as the Second Battle of Marye's Heights.
Read more in Belleville and Nutley in the Civil War - a Brief History by Anthony Buccino
---
(May 25, 1958) - The new Civil War Memorial in front of the Junior High School auditorium will be formally dedicated during Memorial Day ceremonies on Friday morning.
The bronze plaque was originally set in boulder at the corner of Franklin Avenue and New Street but made way for the Junior High School classroom addition.
This plaque containing 55 names of Nutley men who served in the Civil War has been refurbished.
It was presented to the Board of Education by school children in 1909. The memorial is built of Tennessee marble. (The Nutley Sun)
---
In honor of the men of Franklin
who served in the war of 1861 - 1865
Harry Ackerman, Joseph Baldwin, Enoch Booth, Hiram M. Booth, Henry Brown, Frank Brown, Hiram Brown, Oliver Brown, Stephen Brown, Bryan Carroll, James Calhoun, William Conover, Thomas Conover, Thomas Conover Jr., John Corb, Thomas Coffee, James H. Cunningham (KIA), John Cunningham, Richard V. Cueman, Robert Day, Dr. Sefferine Dailey, John Donaldson (KIA), Joshua W. Dodd, William Flemming, Michael Gaffney, John Garrabrant, Robert Guile, Richard Guile, Ezekiell Guile, John Hanily, Frank Nevey, William Nevey, Thomas Hennen, Charles Jacobus, David Jenkins, Frederick Jenkins, George Kingsland, John Kipp, Robert Law, Byron Lawton (KIA), Horace Mesler, David McGirr, James McGirr, Charles A. Pierce, Abraham Riker, J.F. Satterthwaite, J.S. Satterthwaite, William H. Speer, Abraham H. Stager, William H. Stager, Garrett Stager, George H. Stager, Thomas H. Travers, Simon Tuers, Henry M. Vreeland, Stephen P. Vreeland, Samuel H. Ward, Robert Wallace
---
Men of Nutley (Franklin) Who served in the Civil War
[in addition to those listed above]
James Blair, Garrett Brown, Herman Brown, Samuel M. Brown, William Clark, A.M. Hallidy, James Jenkins, Jacob Labaugh, Cornelius McClees, George Pollock, Henry G. Prout, William E. Queman, Jacob Riker, Calvin Rutan, James R. Rutan, William Sargent, George Surgent, George W. Symonds, Robert P. Travis, Robert Williams,
Source: Charles Hammond, Nutley Yesterday - Today
NOTE: Franklin became Nutley in 1903
---
For more information, read: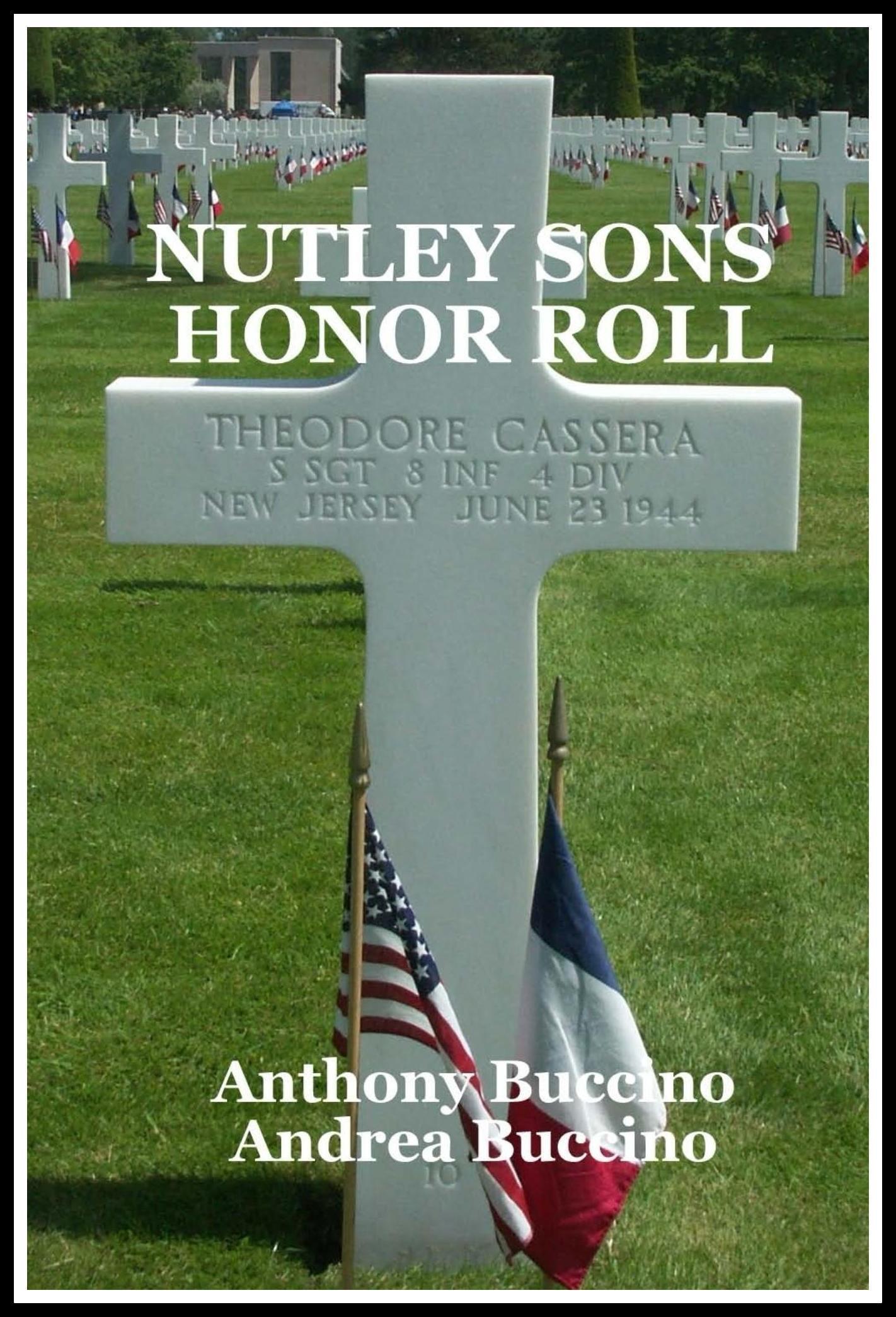 ---