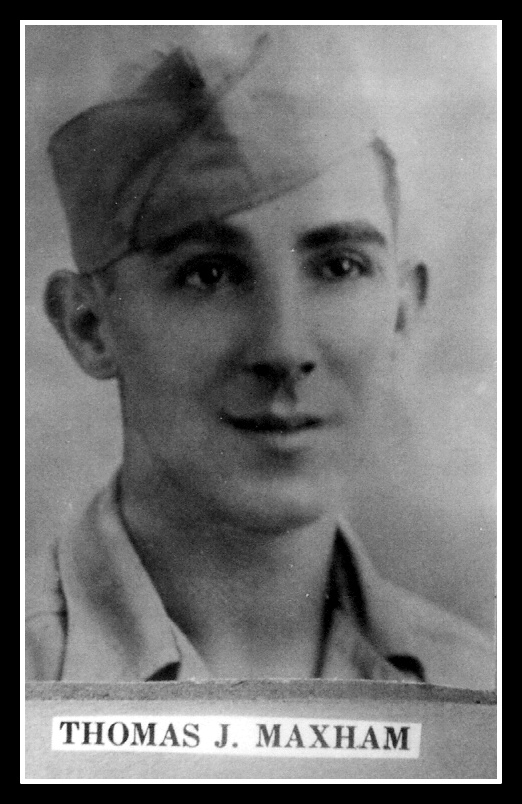 (January 12, 1945) -- On Dec. 24, T-Sgt. Thomas J. Maxham was killed in a crash of a B-29 bomber in a take-off at Budhkundi, India, according to a War Department telegram received Dec. 30 by Mr. and Mrs. John T. Rhodes of Chase street, Nutley.
Maxham, a nephew of the Rhodes with whom he lived for a long while, was a radar operator on a B-29.
---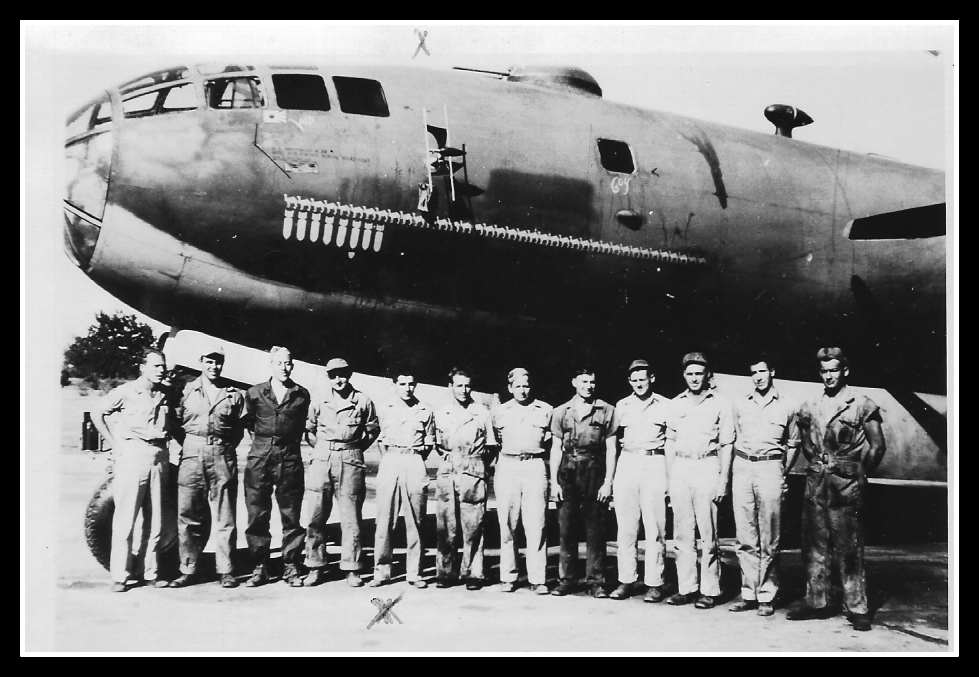 Tech Sgt. Maxham (X) & Crew
For more information on the crew and its last flight.
---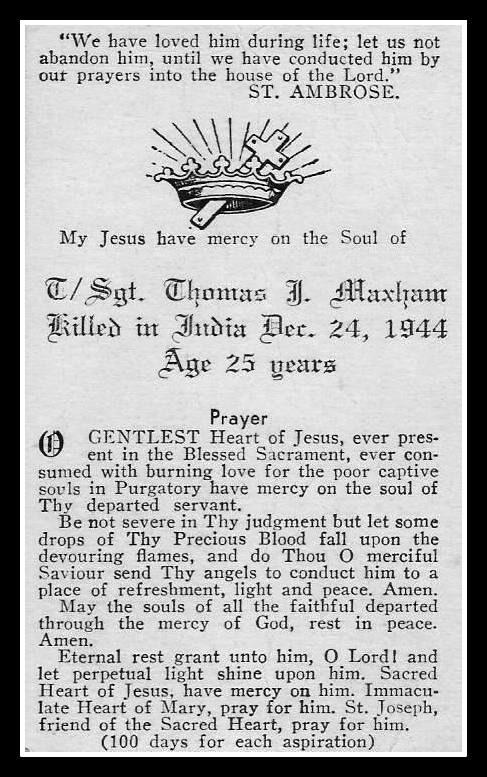 ---
Sources:
The Nutley Sun: Jan. 12, 1945; TWO MORE LOCAL BOYS LOSE LIVES
Newark News: Nutley Flyer Died In Bomber Crash
American Legion Post 70 Memorial - Ed Stecewicz photo
Mrs. Mary Furnari (crew photo & memorial card)
Mark R. Miller, son of Uline C. Miller, flight engineer, 58W/444G/676S
444th Bomb Group
National World War II Memorial
---
---
---