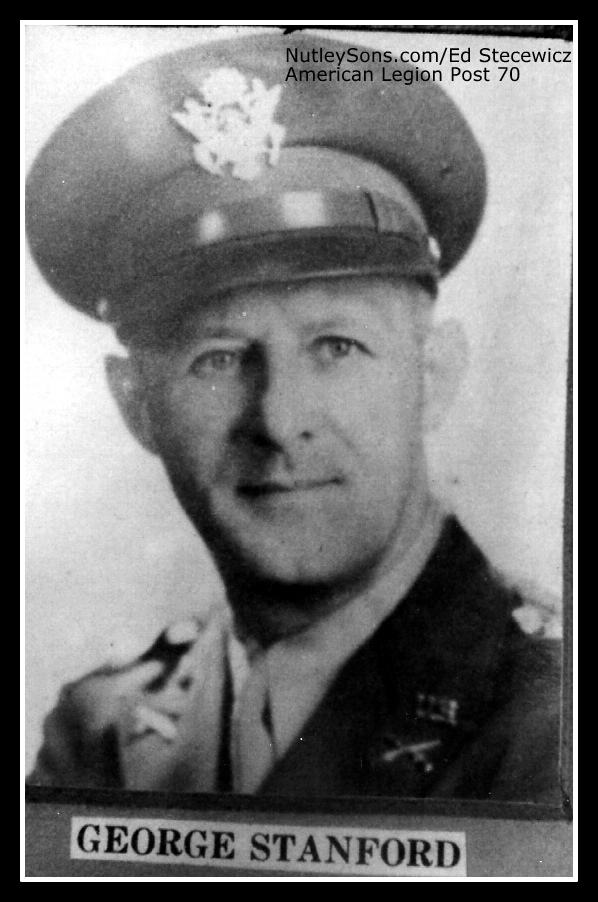 George J. Stanford died of a heart attack on April 1, 1943, while on a short leave at home.
He was the athletic director at the Nutley High School for 23 years before entering the army as a 2nd lieutenant.
A memorial plaque in his honor is located at the Park Oval beneath the flag stand.
---
American Legion Post 70 Memorial
Daniel Marese, interview 5.31.04
---
---
---