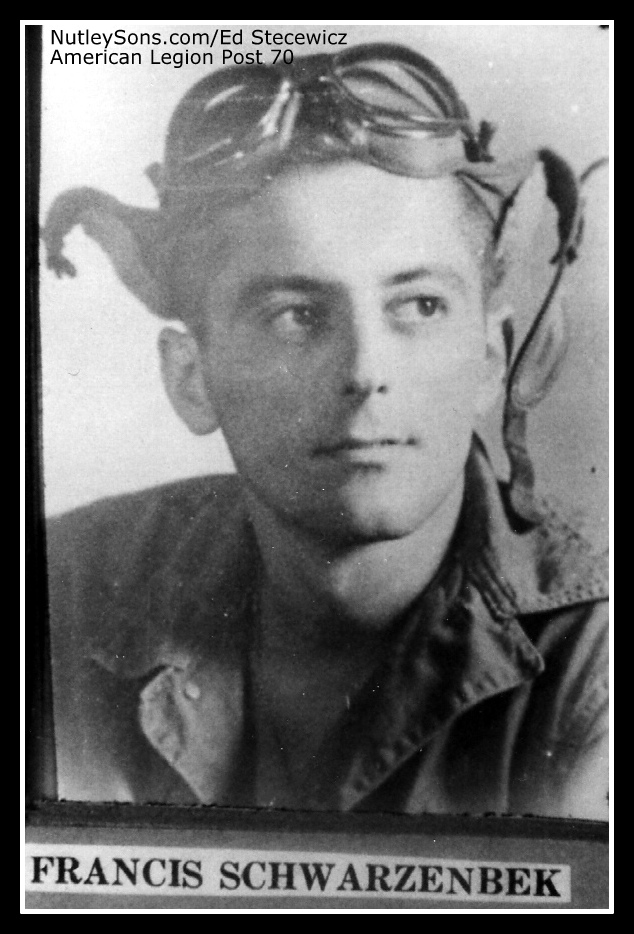 (Dec. 4, 1942) -- Lt. Francis Xavier 'Bart' Schwarzenbek, 23, son of Mr. and Mrs. Eugene F. Schwarzenbek of North Road, has been killed in action "over enemy territory."
Originally reported missing as of Oct. 21, he was a veteran of three near crash landings, two as a result of Fortress forays over France.

The flyer leaves his wife, the former Miss Alma Jane Lindgren and son, Bart Francis who was born about four months after the flyer was killed in action.
---
From The Nutley Sun
Oct. 30, 1942 - First Casualties of War/Lt. Francis K. Schwarzenbek/Reported Missing
Dec. 4, 1942 - Killed In Action/Lt. Francis K. Schwarzenbek
American Battle Monuments Commission
American Legion Post 70 Memorial
World War II National Memorial
Bart Francis (Schwarzenbek) Rice (son)
---
---
---