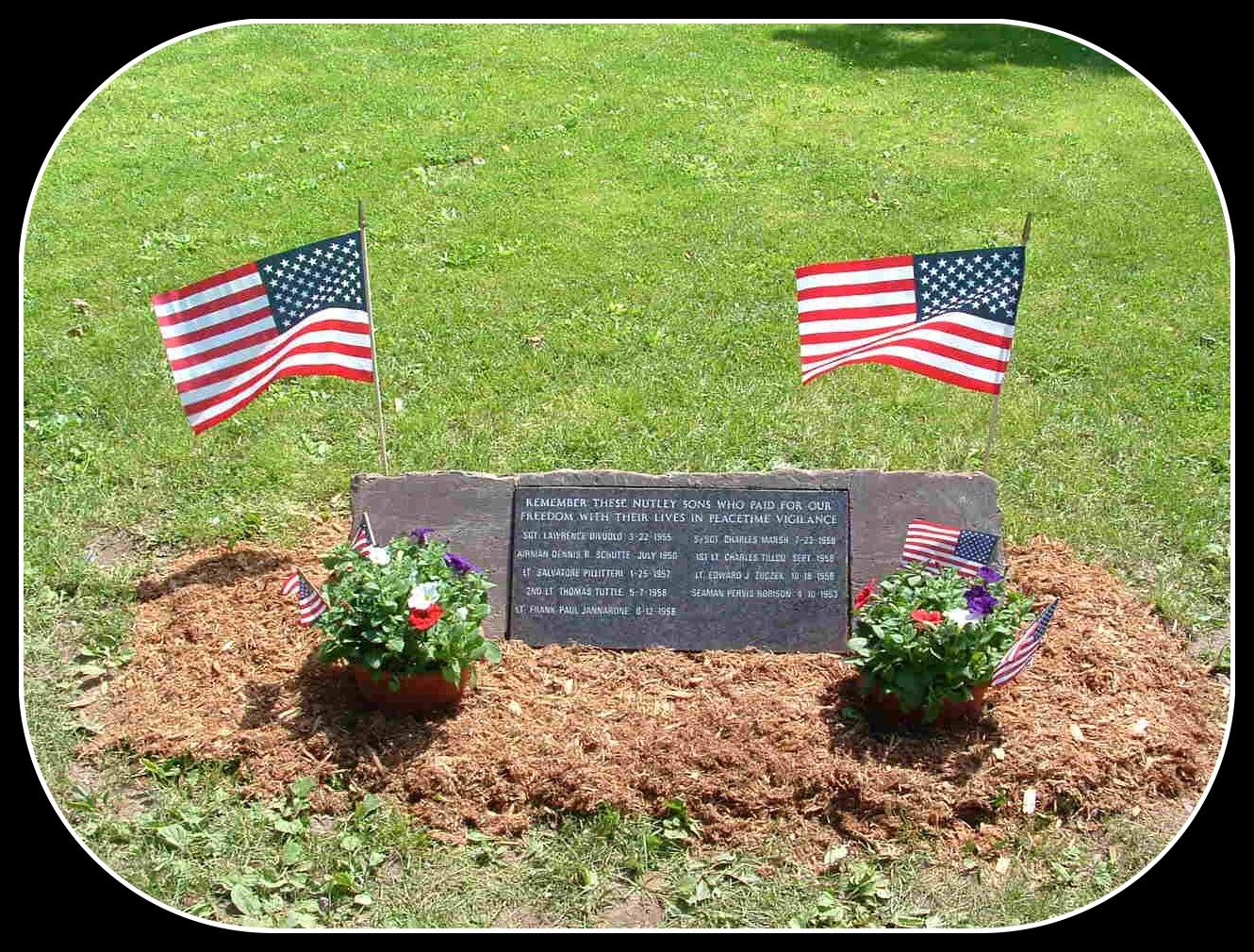 Sgt. Lawrence DiVuolo died
in a plane crash on March 22, 1955
Lt. Frank P. Jannarone was killed
in an air crash on June 12, 1958
Staff Sgt. Charles A. Marsh died
following an auto accident on July 23, 1958
Lt. Salvatore Pillitteri died in an
auto accident on January 25, 1957
Seaman Pervis Robison Jr., was killed
at sea on April 10, 1963
Dennis R. Schutte was killed in
an auto accident in France in July 1956
1st Charles Lt. Tillou was killed in an
air collision in September 1958
2nd Thomas W. Lt. Tuttle was killed
in a crash landing on May 7,1958
Lt. Edward J. Zuczek was lost in
a storm at sea in October 1958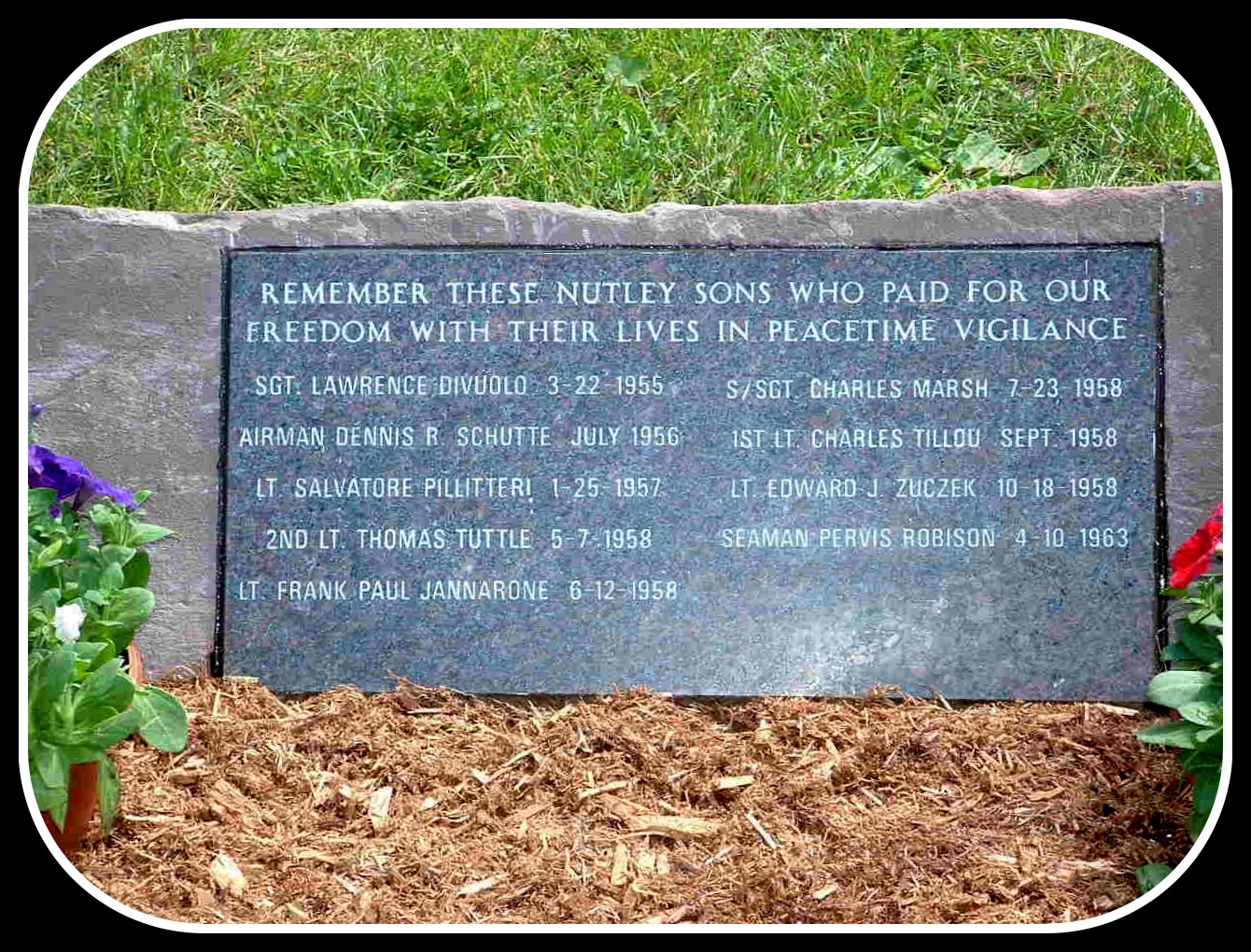 May 30, 2005:
Along with with Mayor Joanne Cocchiola, the Nutley Township Commissioners and Nutley Veterans Council we dedicated the 'Peacetime Casualties' memorial
on Monday, May 30, 2005. The memorial is located on the green located southeast of Town Hall, near the town well.
---
The Nutley Sons Honor Roll web site lists biographies of the more than 130 Nutley sons who died while in service to our country. Nine who died during peacetime vigilance were not listed on our town's war memorials.
---
DiVuolo, Jannarone and Pillitteri were graduated from
Nutley High School Class of 1951