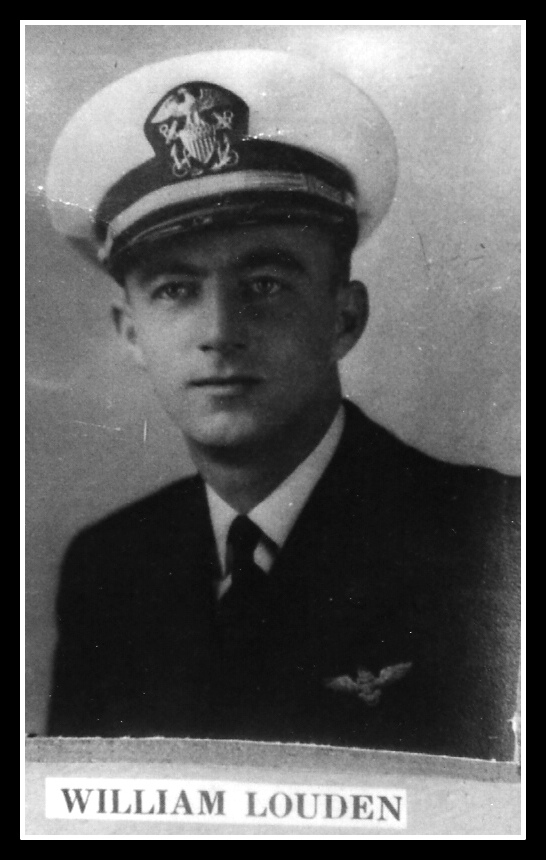 (Feb. 1, 1946) -- Ensign William Louden, reported missing in action since Nov. 13, 1944, is now officially listed as dead.
Ensign Louden was on a bombing strike when the torpedo bomber he piloted crashed in Cavite Harbor in the Philippines. He was attached to the Carrier Monterez.

Louden went through the local schools, graduating from Nutley High school.

He is survived by his mother Mrs. Flora C. Bornemann of Garden place, and a brother, Sgt. Henry C. Louden.
---
The Nutley Sun, January 5, 1945
Added to Nutley's War Victims
Four Local Boys Missing In Action
Feb. 1, 1946
Ensign Louden Is Listed As Dead
American Battle Monuments Commission
American Legion Post 70 Memorial
Ed Stecewicz
National World War II Memorial
World War II Honor List of Dead and Missing,
State of New Jersey, War Dept. June 1946