World War II veteran Anthony 'Andy' Andriola, a Division Medical Supply Staff Sergeant, earned a Bronze Star for his efforts during the Battle of the Bulge.

The Ravine Street resident was 'somewhere in Belgium' in mid December 1944 when the Germans attacked. Hitler's goal was to split the Allied forces and seize the port at Antwerp. The month-long Battle of the Bulge involved more than one million soldiers. American losses were 81,000, including 23,554 captured and 20,000 killed.

Andriola explained his situation: "Whenever we had, say, we were going to go to Bastogne, there was a little town near Bastogne, we had to pick out an area where we could set up a medical supply station. That way, when the outfit came up to the area, we'd be all ready with the medical supplies."

Before scouting a site for the medical station, the sergeant would take a map and view railroad tracks, roads and rivers in the area, and figure a way back to his unit if he were isolated.

"Me and this fellow Carson and a truck driver, Yablonski, We went up to this little town and we set up for medical supply …When we set up, I get a phone call – they need the truck. So I said I'll send you the truck but I need one guy here to stay guard all night. I'll leave Carson there and send Yablonski back.

"The following night, it must have been about 5 o'clock, 6 o'clock, it started getting dark. We could hear these noises. We could hear these tanks grinding, going down. So, Carson says to me, 'Andy, you had basic training, you know more about it than I do, you go out there, you better see,' he said, 'because you said it don't sound like our tanks.' So I went out, crawled outside to see, and sure enough, there was a German tank!

" 'Carson, we got to get out of here – fast!'

"So, we went about maybe six blocks, until we couldn't hear those tanks anymore. We picked out this old house – the top was all bombed off but the basement was there and we went down in the basement.

"In Belgium, the houses (are) made of brick, in the basement were brick arches. In those basements, they would put up potatoes, cabbage for winter."

The soldiers buried themselves deep inside the potato bins and hid there for three long days. "I couldn't eat potatoes for six or seven years after that," Andriola says.

"And while were in the basement, we could hear German troops talking. After the third day we sneaked out and followed train tracks back to our outfit.

As Division Medical Supply Sergeant, Andriola's battle experience in North Africa and Sicily paid off for the Ninth Infantry during the Battle of the Bulge. He was awarded the Bronze Star for "meritorious service in connection with military operations against the enemy during the period Oct. 1 to Dec. 31, 1944, in the European Theater of Operations.

Nutley sons lost in the first days of the month-long Battle of the Bulge, were Maro Jahr of White Terrace, Eugene Bellene of Honner Avenue, Halsey Miller of South Spring Street, Charles Smith of William Street, and Malcolm Christopher of Chestnut Street.

Jahr was killed in action in Germany on Dec. 15.

Bellene was killed in action in a tank battle in Luxembourg on Dec. 17.

After his unit surrendered, Miller was one of 130 soldiers murdered by German SS soldiers in the Malmedy Massacre in Belgium on Dec. 17.
Smith was killed in action in Belgium on Dec. 23.

Christopher was one of 802 men killed aboard the troop ship Leopoldville when it was torpedoed on Dec. 24
---
Adapted by Anthony Buccino from Nutley Sons Honor Roll – Remembering the Men Who Paid For Our Freedom, a collection of biographies of Nutley sons who died while in service.
---
Andriola interview: November 2003 and November 2004
American Battle Monuments Commission
American Legion Post 70 Memorial
National Archives and Records Administration
National World War II Memorial
The Nutley Sun
---
---
Read More: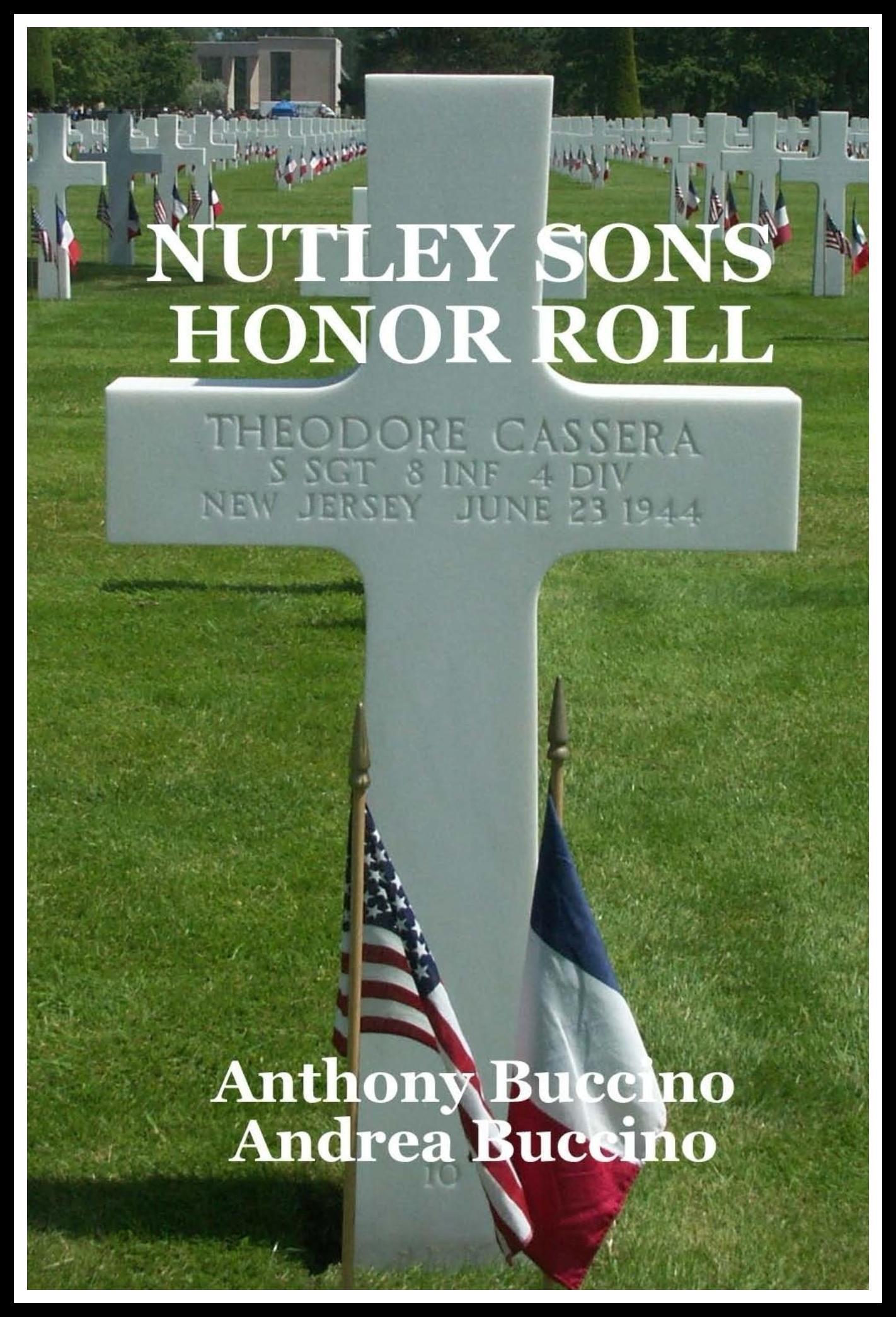 ---