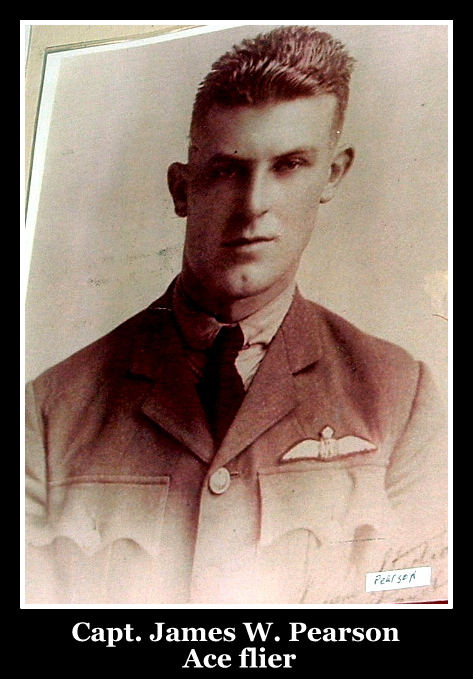 Capt. James W. Pearson of Nutley, N.J., received his commission in the Royal Flying Corps in November 1917. He was assigned to the RFC's 23rd Squadron and downed his first enemy plane on May 30, 1918.
He received credit for the conquest of a German fighter in both June and July, and his two victories in August qualified him as an "ace."
Over the next two months he raised his total victory count to eight and on Nov. 1, 1918, ten days before the Armistice, he won his last aerial battle.
Pearson returned to the United States in March 1919, on medical leave. The following September he resigned his commission and returned to Nutley.
---
Sources:
From the Balloon to the Moon by H.V. Pat Reilly