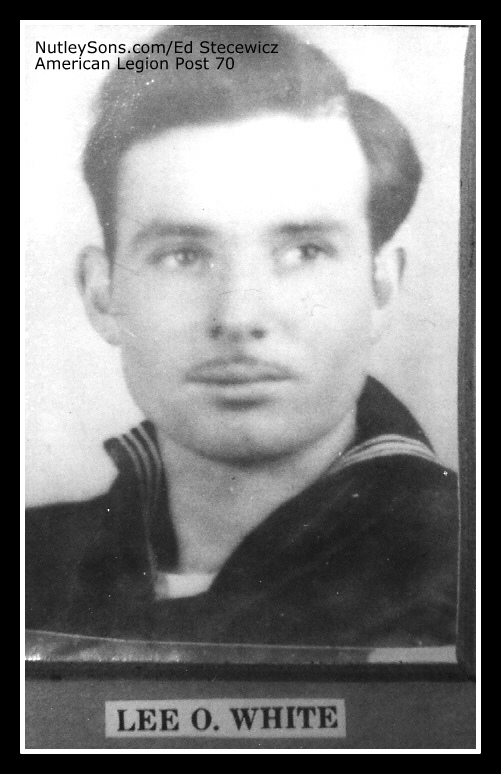 Watertenderer 3/c Lee White of Ralph Street, Belleville, was killed during the invasion of France on June 8, 1944. The 26-year-old sailor was aboard the destroyer USS Meredith (DD-726) during invasion operations.
Early on June 6, Meredith screened the transports and landing craft to Utah Beach and provided pre-invasion shore bombardment.
The Meredith was on patrol duty off the Bay of the Seine during on June 7, when it struck an enemy mine. Severely damaged, with a loss of seven killed and more than 50 wounded and missing, the Meredith was towed to anchorage at the Bay of the Seine.
However, as the result of enemy bombing, the ship was blown apart, and broke in two without warning and sank on June 9.
White had lived with his aunt Mrs. Paul Ott of Ralph Street, after his parents died many years ago.
His wife, Gloria Nero White, and his 3-month-old son, James Lee, whom he saw once before departure, live on Brookline Avenue, Nutley.
---
American Battle Monuments Commission
American Legion Post 70 Memorial
Belleville Times, August 10, 1944
James Lee White, personal papers; Alice White
World War II Honor List of Dead and Missing,
State of New Jersey, War Dept. June 1946