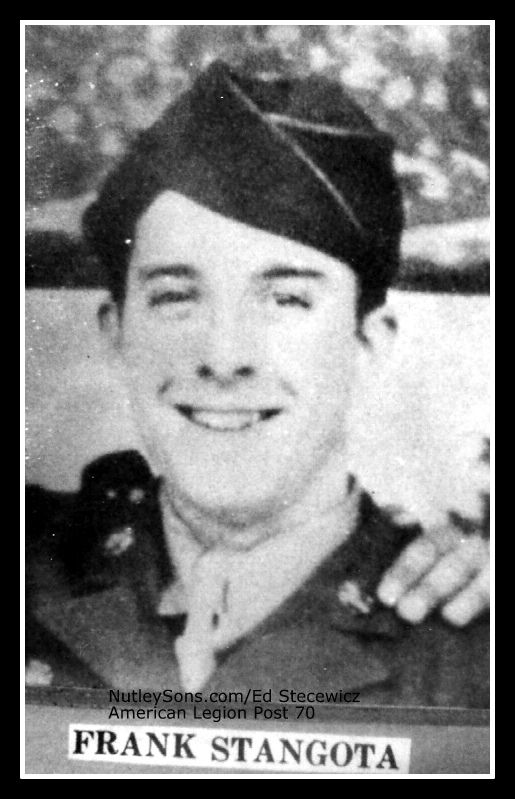 Pvt. Frank Stangota, 19, son of Mrs. Mary Stangota of St. Mary's Place, was killed in action in France on Nov. 25, 1944.
He was a Nutley High School graduate and before entering service a year ago last September was employed by the Swan Engineering Company.
His brother, Pvt. Carmine Stangota, is a paratrooper in England. He also leaves three sisters, Mrs. Elizabeth Renn and Misses Rose and Anne Stangota, all of Nutley.
---
From The Newark News
American Legion Post 70 Memorial
---
---
---