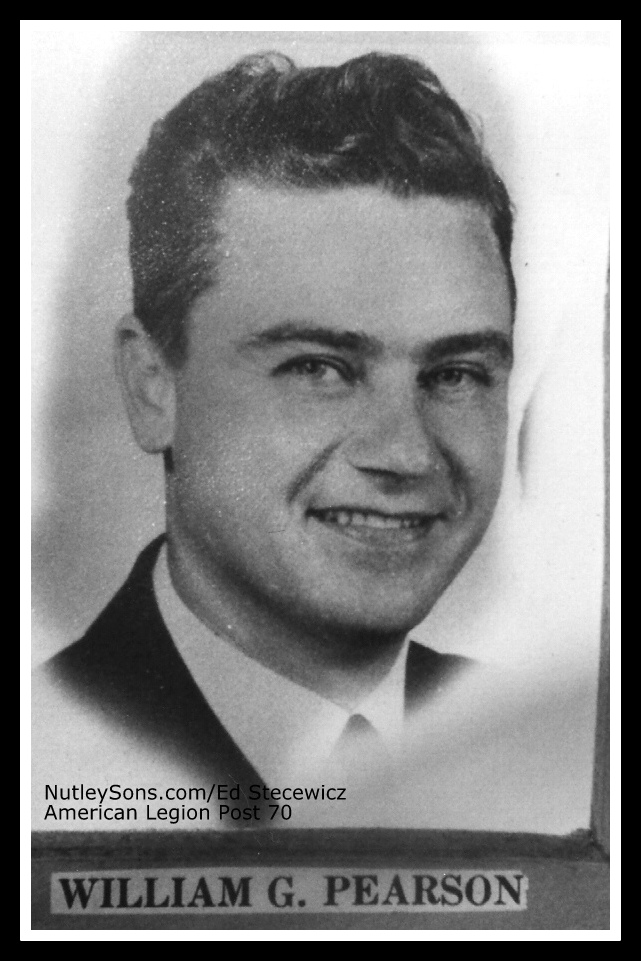 THE NUTLEY SUN (June 30, 1944) - Lt. Commander William G. Pearson has been missing in a destroyer escort and was reported as killed in action.

A few days after receiving word from the War Department that her husband, Lt. Commander William Gillespie Pearson was missing in action, Mrs. Harriet Pearson of Glendale street, received a message from Vice-Admiral Randall Jacobs, chief of Naval personnel in the European Theatre of War, confirming the first report. Yesterday, a telegram from the vice-admiral stated he had been killed in action.

The message said that no details were available at that time but Mrs. Pearson believes that the Destroyer Escort of which her husband was executive officer was one of the many ships which took part in the invasion on June 5.
---
The Nutley Sun, June 30, 1944
First Invasion Casualties
List Two Killed In Action
American Legion Post 70 Memorial
---
---