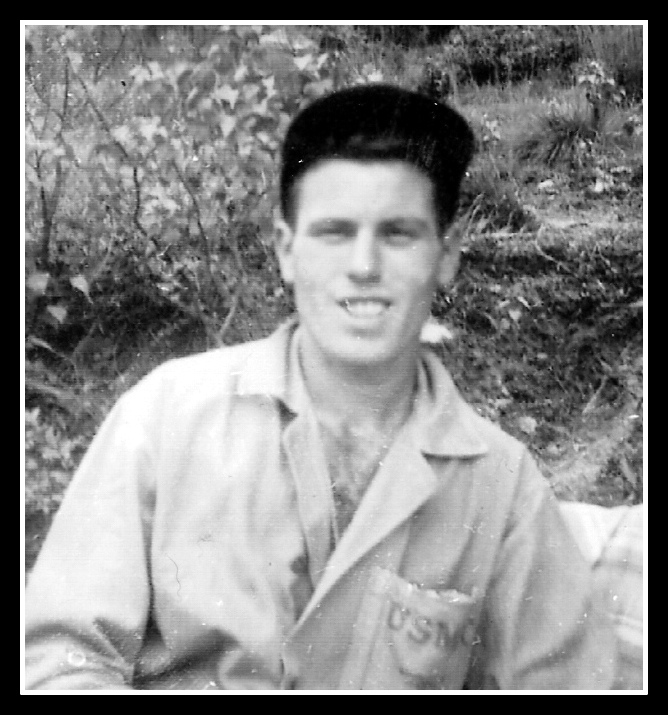 (March 30, 1951) Corporal Alex. "Sandy" MacMillan, a Marine Corp. reservist and World War II veteran of Guadalcanal and other Pacific campaigns was killed in action in an ambush by Chinese Communists northwest of Honsong, Korea on March 22, 1951.
Fighting since December with the 1st Marine Division, the same outfit with which he had fought through the many amphibious landings on the Pacific Islands during World War II.
Corporal MacMillan was in heavy fighting during the Hungnam retreat, in November - December 1950. In the intense cold of that campaign he was badly frost-bitten but returned to action.
Known as "Sandy," the young veteran left Montclair State Teachers College last August (1950) to report with other Marines when the 21st provisional training battalion was called into active service at the Picatinny arsenal, Dover.
The outfit went to Camp Pendleton, Calif., in September, where it was broken up and MacMillan and 12 other Nutley Marines were assigned to combat divisions.
MacMillan carried credentials as a war reporter for the Nutley Sun. As a war correspondent in uniform, the young Marine sent dispatches to The Nutley Sun from Camp Pendleton and Korea.
He attended the Kearny public schools and was preparing for a degree in physical education at the Montclair college with the intention of making a profession of teaching in Nutley public schools.
MacMillan, who was buried at the National Cemetery in Arlington, Va., is survived by his parents, Thomas and Retta Cuthbertson MacMillan, of Orange, and his sister Elsie Harbach of Passaic Ave and a brother Robert. His brother Donald died a short time later, also in the line of duty, but in Germany.
Corporal MacMillan was a member of Company C, 1st Battalion, 1st Marines, 1st Marine Division.
He was Killed in Action while on patrol on Hill 232, near Kohcaan, South Korea by an enemy ambush on March 22, 1951.
Corporal MacMillan was awarded the Purple Heart posthumously.
Adapted from The Nutley Sun, March 30, 1951, and other issues.