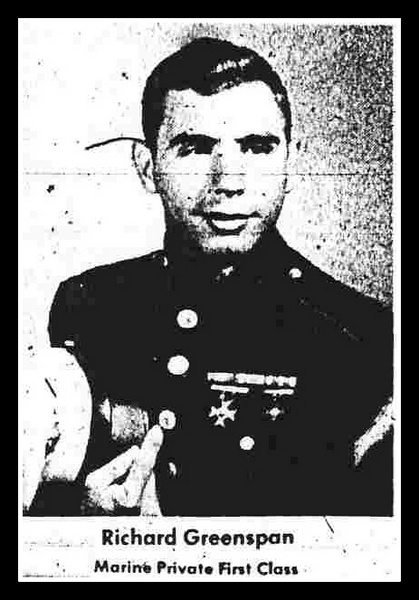 Marine Private First Class Richard Greenspan, 21, of Povershon Road, was killed in action in Quan-Tri Province, Vietnam, on Nov. 10, 1968.
Greenspan was the sixth Nutley man to lose his life in Vietnam.
He had attended Nutley High School and the Eastern Military Academy before joining the Marines.
He was a member in good standing of Temple B'nai Israel, Nutley, where he was Bar Mitzvahed.
He is survived by his mother, Mrs. Marion Sverdlik and a sister, Miss Fran Greenspan, both of Nutley.
Adapted from the Nutley Sun.
---
National Memorial Wall Panel Panel 39W - Row 043

---
New Jersey Vietnam Veterans Memorial