The body of Col. Robert Edwin Brinckmann was buried with full military honors in April 1990 in Arlington National Cemetery after being returned by the government of Vietnam.
The Nutley resident, 38, a longtime Air Force Pilot was killed when the 'Wild Weasel' F-105 he was flying was shot down Nov. 4, 1966, by anti-aircraft artillery while attacking a surface-to-air-missile site in North Vietnam.
His electronic warfare officer Capt. Vince Scungio, was also killed. The men belonged to the 34th Tactical Fighter Squadron at Korat Airbase, Thailand.
Brinckmann's decorations included the Distinguished Flying Cross with Two Oak Leaf Clusters and the Silver Star.
No other information was provided about Capt. Scungio.
Adapted from:
Agonizing wait ends for family of MIA pilot
Body of Jerseyan shot down in '66 buried after return from Vietnam
By GEORGE BERKIN, May 28, 1990, The Star-Ledger, Newark, NJ
(Copyright Newark Morning Ledger Co., 1990)
A longer biography appears in Nutley Sons Honor Roll
---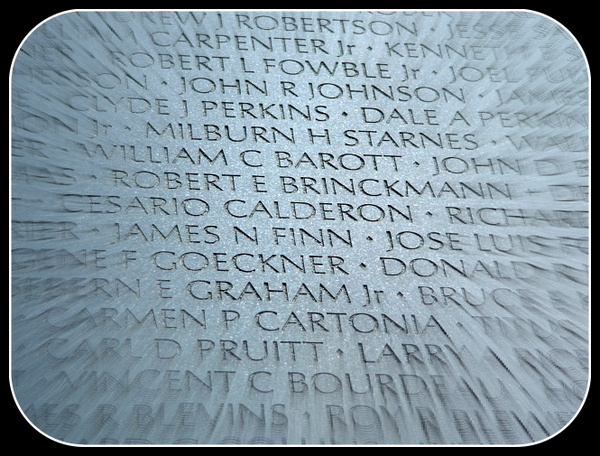 National Memorial Wall Panel Panel 12E - Line 18
---
New Jersey Vietnam Veterans Memorial: