(March 9, 1945) -- Pfc. Frederick David Kurz, 22, son of Mr. and Mrs. Fred Kurz of High street, was officially reported killed in action in Germany. The telegram was received by his parents February 26.
A rifleman with the 94th Infantry Division, Pfc. Kurz had previously been reported missing.
A graduate of Nutley High school, Kurz entered Bergen Junior college, Teaneck, in 1940.
Besides his parents, Pfc. Kurz also leaves a brother Pvt. Richard.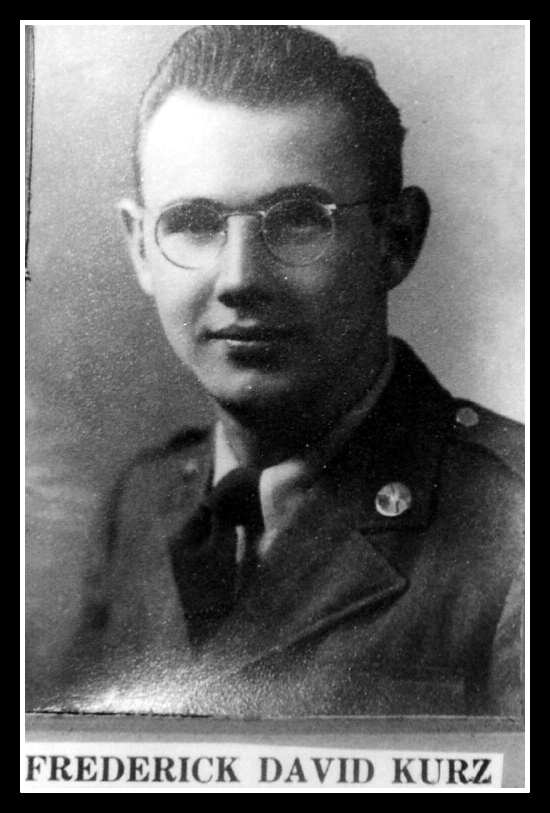 Frederick David Kurz
was killed in action
on Jan. 16, 1945.
---
NOTE: This Nutley Son is the same as Fred D. Kurz, as E. David is not listed on the WWII memorial, and the newspaper photo is the same as the American Legion memorial photo. This was confirmed by his childhood friend Rudy Toldrian. April 2014
---
From The Nutley Sun
March 9, 1945
David Kurz, Eugene Bellene Reported Killed In Action
American Legion Post 70 Memorial
Rudy Toldrian. April 2014
World War II National Memorial
Ed Stecewicz