June 26, 2014 update:
45 years later, Nutley soldier's belongings recovered
---
Memorial Mass This Saturday
For Lieutenant David Dinan III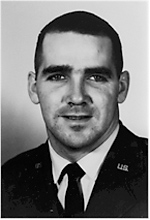 (March 27, 1969) Lt. David Dinan III, 25, of Hawthorne Avenue, Nutley, N.J., was killed March 17, in Laos, Southeast Asia, after he was forced to bail out of a F105 jet that had been hit by ground fire.
Dinan was a pilot from the 34th Tactical Fighter Squadron at Korat Airbase, Thailand.
During the combat mission, Dinan's aircraft was hit by enemy fire and he ejected. His parachute was shredded when it hit trees, however, and he sustained what were believed to be fatal injuries from falling through the trees and down an embankment. Dinan was declared Killed in Action/Body Not Recovered.
Dinan is among nearly 600 Americans who disappeared in Laos.
He was awarded the Distinguished Flying Cross for extraordinary achievement while participating in aerial flight as an F-105 Thunderchief pilot over North Vietnam on July 14, 1968.
On that date, Lt. Dinan was a member of a flight diverted from a preplanned mission to support the rescue of a fellow pilot downed in a fiercely defended area of North Vietnam.
In a constant barrage of deadly anti-aircraft fire, Lt. Dinan, without thought of his own personal safety, made repeated passes in close proximity to the survivor, successfully silencing the fire and halting the advance of hostile ground forces attempting to capture the downed airman.
The professional competence, aerial skill, and devotion to duty displayed by Lt. Dinan reflect great credit upon himself and the United States Air Force.
Lt. Dinan was awarded the Air Medal (Eighth and Ninth Oak Leaf Cluster) for meritorious achievement from Nov. 16, 1968 to Jan. 8, 1968.
Lt. Dinan was awarded the Air Medal (Tenth Oak Leaf Cluster) for meritorious achievement from Jan. 9 to Feb. 23, 1969.
The officer earned his commission in an ROTC program at Stevens Institute of Technology where he majored in physics. He joined the Air Force in 1966.
After attending St. Mary's grammar school, where he was in the Drum and Bugle Corps. and participated in Little League baseball, he entered Seton Hall Prep School. While at Seton Hall, he participated on the school debating team, wrote for the school newspaper, and found time to letter in track.
---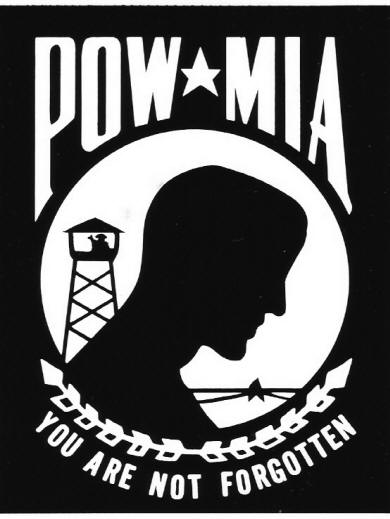 ---
Adapted from the Nutley Sun, March 27, 1969, and compiled by Homecoming II Project 15 March 1991 from one or more of the following: raw data from U.S. Government agency sources, correspondence with POW/MIA families, published sources, interviews. Updated by the P.O.W. NETWORK 1998.
---
National Memorial Wall Panel Panel 29W - Row 062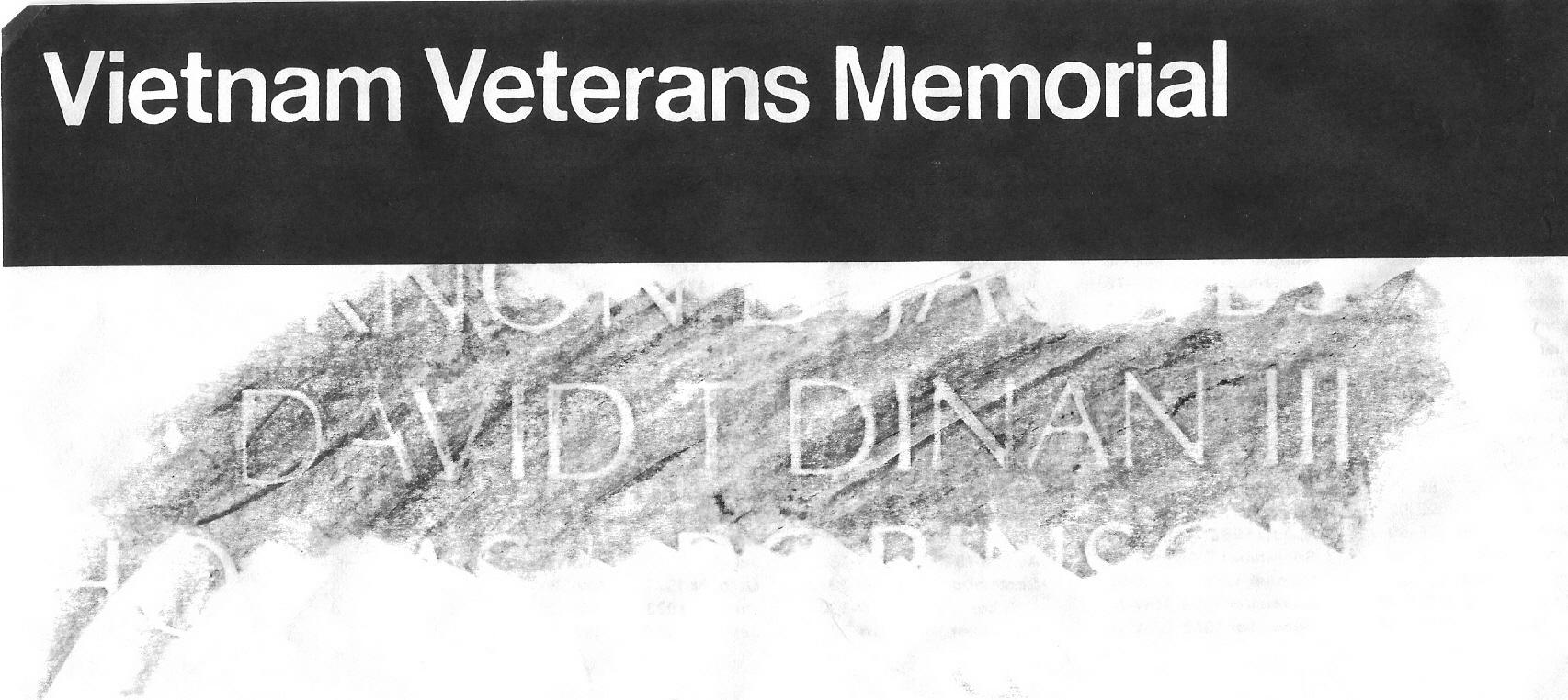 ---
New Jersey Vietnam Veterans Memorial